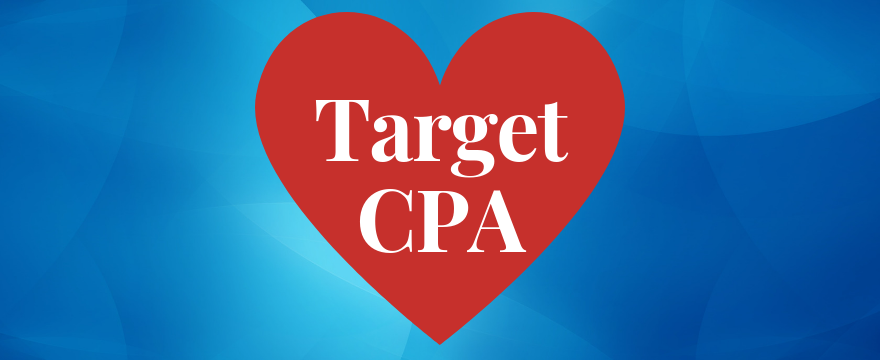 Target CPA bidding got my client 54% more cases, and the cost per case went down by 31%.  We'll review those full results below.  But first, here is some background on the situation.
The Problem
Getting personal injury lawyers leads and cases is one of the funnest parts of my job.  The campaigns are high-intensity, high-dollar, and high-stakes.  These campaigns change lives.  I got one of my injury lawyers 400 cases last month.  That's a lot of money for his firm, a lot of accident victims helped, and a lot of people employed.  These campaigns have big consequences.
And quite frankly, it sucks when these campaigns don't go well.  I'm running ads for injury lawyers in markets across the country, and in most markets things are going really well.  But some southern California markets have been tough to do well in, and for this client, things needed to be improved.
In this client's case, the conversion metric in Google Ads represents a new, signed up case.  We were getting the client a $1,700 cost per case, and that is okay, but it can get a lot better.  And the client is located in a mid-size southern California city.
The Proposed Solution
The client was pushing us to get the cost per case down but not give up on volume.  After many months of playing around with bids, it just didn't seem like manually bidding was going to get the job done.  So we decided to try out target CPA bidding.
With target CPA bidding, you tell Google what your desired cost per conversion is, and through the use of automated bidding, Google tries to get you the most conversions possible at that cost per conversion.  I believe their automated bidding strategies rely heavily on machine learning, and in target CPA's case, conversion history.
This account has hundreds of conversions and almost two years of conversion history, so the system has a lot of conversion history to work with.
I went ahead and set the target cost per conversion at $1,400.  I figured it was less than we were currently paying, but close enough to our current results that it seemed achievable.
I made the bidding switch, and hoped for the best.
The results were stunning.
The Results
I made the switch early in the day on August 22nd.  And the results I have below run through September 20th, a 30 day period.
Below are the differences during the 30 days with target CPA bidding in place versus the previous 30 days.
| Date | 8/22 - 9/20 | 7/23 - 8/21 | Change |
| --- | --- | --- | --- |
| Clicks | 159 | 151 | 5% |
| Impressions | 4,540 | 5,538 | -18% |
| CTR | 3.5% | 2.7% | 28% |
| Average CPC | $301 | $298 | 1% |
| Cost | $47,827 | $45,037 | 6% |
| Average Position | 1.4 | 1.5 | -9% |
| Conversions | 40 | 26 | 54% |
| Cost / Conversion | $1,196 | $1,732 | -31% |
| Conversion Rate | 25% | 17% | 46% |
| Search Impression Share | 97% | 99% | -2% |
| Search Lost IS (rank) | 3% | 1% | 161% |
We've got the case volume up 54%, and the cost per case is down 31%.  The client is getting more cases for a lower cost per case.  Incredible.
Also, it's interesting that the clickthrough rate is up 28%.  I don't know if that's just a fluke, or a natural consequence of a successful target CPA campaign.
The most impressive thing about the target CPA bidding system getting the cost per conversion down 31%, is that volume did not suffer!  Often it is very easy to lower bids, get a lower cost per click, show up lower and less often, and get a lower cost per conversion.  But in this case, we didn't get any less aggressive with the bidding, and click and conversion volume did not suffer.
Clicks were up 5%.
Position was down just 9%.
And search impression share was down just 2%.
The client is happy.  Things are looking up for this account.  And I like the direction target CPA bidding has us going in.
Additional Resources
Time to revisit automatic bidding strategies in google ads – The Paid Search Podcast
About Target CPA bidding – Google Ads Help
Similar Posts: