Main Content
Get Expert Google Ads Management Services With Rothman PPC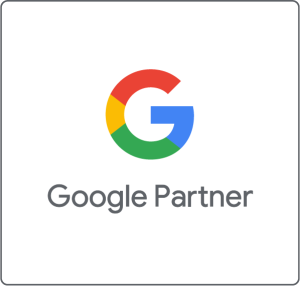 Rothman PPC provides professional Google Ads management services for clients around the United States and the world. We also manage Bing Ads campaigns. We focus on search campaigns and lead generation campaigns for small and medium size service companies. You will get more phone calls and lead form completions and your business will grow. Month to month service with no contracts. We work with moving companies, law firms, roofing companies, cleaning companies, doctors, vetrinarians, orthodontists, business to business companies, junk removal companies, staffing agencies, dog groomers, and pretty much any kind of service company that needs the phone to ring and needs more leads coming in! We also offer white label Google Ads and Bing Ads management for other agencies. We are located in Oklahoma City and we serve clients throughout the United States and all around the world.
Call me at (405) 757-4337 or complete the form on the contact page, and I'll contact you quickly to explain how I can improve your AdWords and Bing Ads performance and get you more leads.
Search Engine Ads
We'll help you get found on Google by people searching for exactly what you offer.
Desktop Ads
Mobile is growing, but there's still a ton of searches on desktop. Let's get leads coming in all day from desktop campaigns.
Ads On Mobile
Dominate your market on mobile searches and get calls all day long from your mobile AdWords campaigns.
Call Only Ads
Keep the calls and leads coming in all day long with call only ads on mobile Google searches.
Remarketing Ads
Remarketing ads are one of the best ways to get a ton of ad impressions seen and to grow your brand. Remarketing is a must!
YouTube Ads
Run video ads on the biggest video platform in the world and grow your brand.
About Jason Rothman
Hi, thanks for visiting my website and learning more about me. My name is Jason Rothman, and I'm a freelance AdWords expert from Oklahoma City. I set up and manage AdWords campaigns for clients in the United States and from around the world. I have clients everywhere from Oklahoma City, to New York, to Australia.
I love managing AdWords accounts, and I love serving my clients. Being an AdWords management consultant is my dream job, and I've been lucky enough to be doing it full-time since July of 2014. Let me tell you a little bit about myself and how I got here.
Read More ...
Listen To The Rothman PPC Podcast