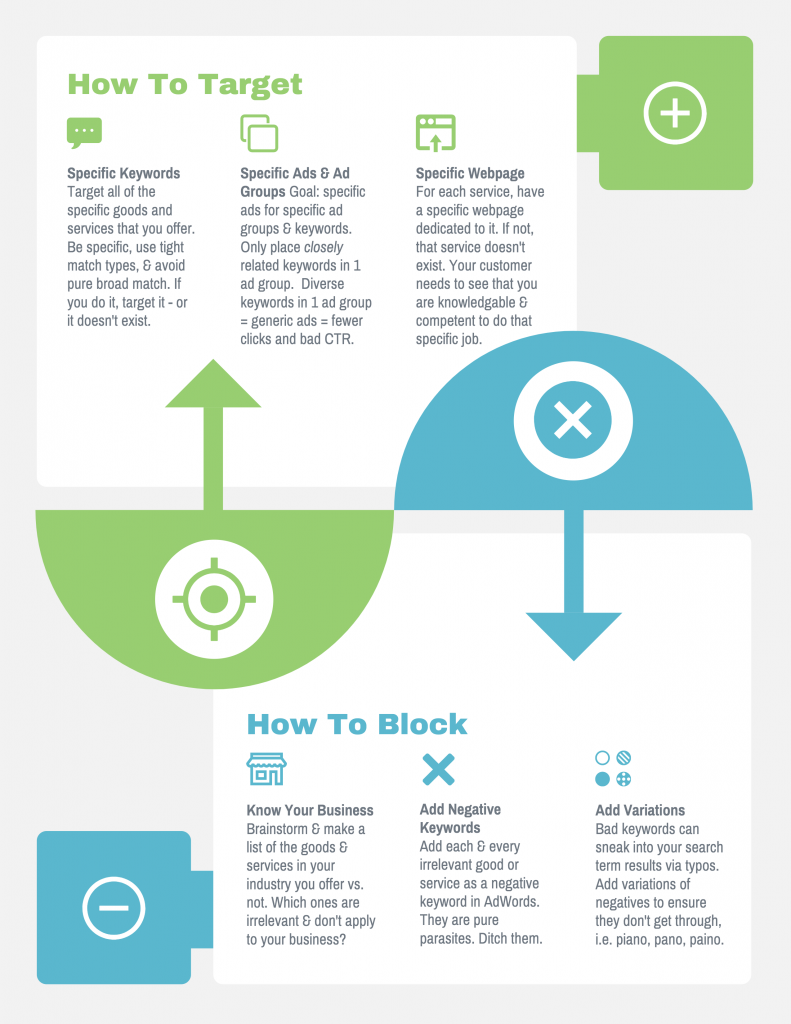 Our approach to keywords here at Rothman PPC has created some incredible results for our clients. This strategy is one of our big secrets to success with AdWords. So we decided it deserves an article all to itself!
Using this strategy will help you generate tons of new leads and skyrocket your ROI without a single extra dollar of budget spent.
Background
Let's get inside the head of someone searching for your product or service. As the consumer, I encounter a very specific problem or need that I need outside experts to resolve. Neither my mom, my husband nor my dog have the solutions I need, so I turn to Google. I need to find a specific solution for my specific problem. So I am automatically tuned to filter out any results that don't meet my EXACT need.
For example, suppose my deceased grandmother bequeaths her fine grand piano to me, but I live in a high-rise apartment in New York City. I can't get that piano into my apartment with just the help of my mom, my husband or my dog. I need outside expertise to solve my specific problem. So I enter "grand piano movers nyc" into Google.