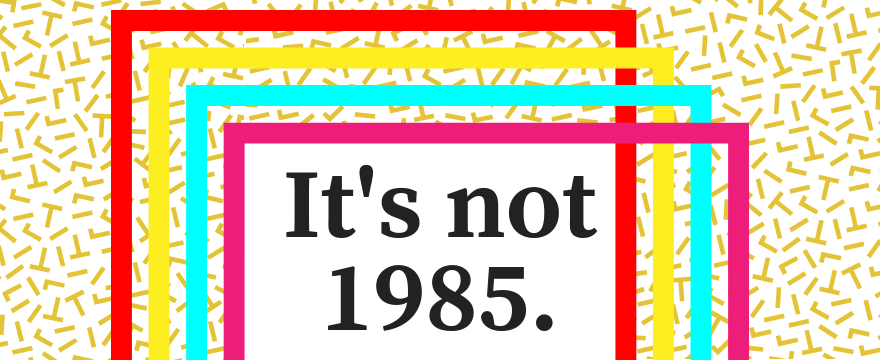 Wow, I just saw something that was shocking, sad, and encouraging all at the same time.
Here I am, on a Saturday night, watching the Mavericks Warriors game on television, and during the timeout just now, I saw a law firm commercial where the firm was trying to get in front of Roundup cancer leads, people who think they got cancer from the Roundup weed killer product.
It was a classic mass tort TV ad.  It was 30 seconds, they blasted out the phone number and said something to the effect of "IF YOU OR A LOVED ONE USED THIS PRODUCT AND ARE EXPERIENCING THESE SYMPTOMS, CALL OUR LAW FIRM NOW! NOW! NOW!"
Blah.
Blah.
Blah.
We've all seen these kinds of ads.  You know what I'm talking about.
What was shocking was that after the ad I Googled "roundup cancer lawyers" and this law firm was not running any Google Ads! This was shocking to see.
Here they are spending tens of thousands of dollars (maybe more) on regional or national television ads where 99% or more of the people seeing the ad are not a potential lead or client.
Maybe TV advertising like this worked okay in the past, but there's no way it can be as effective as Google Ads search advertising, or even close.  The difference lies in the audience and their intent, or lack thereof.
With TV, 99% or more of the audience are just regular people watching the game.  We're just watching the game, ignoring your ad, and we've never used this product and don't think it gave us cancer.  The ad is just totally unrelated to the extreme majority of the audience.
But with Google Ads, when run correctly, it's the exact opposite.  The extreme majority of people who see and click on the search ads are in the market for your service.  And how do we know that?  Because they're giving us that information with their search!  When someone searches roundup cancer attorney in Google, it means that most likely, they think they or someone they know might need a lawyer to help them with their mass tort claim.  And that's the beauty of generating mass tort leads from Google Ads, the audience qualifies itself.  They tell you what they need.  And you can manage your campaign so that you only show up when the search user is telling Google that they're looking for exactly what you offer.
What's sad is that this law firm is just blowing money on TV, while not taking advantage of search engine advertising, and we're living in the year of our lord 2018.  I mean, come on people.  If you run this mass tort law firm, how are you not aware of Google Ads yet?  Don't you have a smartphone yourself?  Don't you do Google searches all the time yourself?  How can you be spending hundreds of thousands or millions of dollars on a TV buy, when you're not even running Google search ads, which are more effective and cost a fraction of the TV buy?
And what's encouraging is that there are still law firms out there who haven't seen the light yet.  There are still law firms operating like it's 1985 and we're all at the night club wearing leather and singing Everybody Wants to Rule the World.
This encourages me because it means me and my clients can dominate search advertising, gobble up all the mass tort leads that are out there, and win, win, win.
The mass tort arena is an arena of high stakes, intense competition, and massive profits or losses.  It's where careers are made or lost.  It's the ultimate legal gamble.  It's the home of the truly big licks.
And since the stakes are so high, you've got to be doing everything you can to make the most of your marketing budget, get as many leads as possible while the opportunity is occurring, and put the odds of everything that you can control in your favor.  And signing up client after client all day long from Google Ads is the number one way you can control your destiny in the mass tort world.
Put the odds in your favor.
Run great mass tort lead generation campaigns.
And don't fail to miss what is the historic opportunity of cost-effectively getting in front of people who are searching Google for exactly what you offer.
Similar Posts: