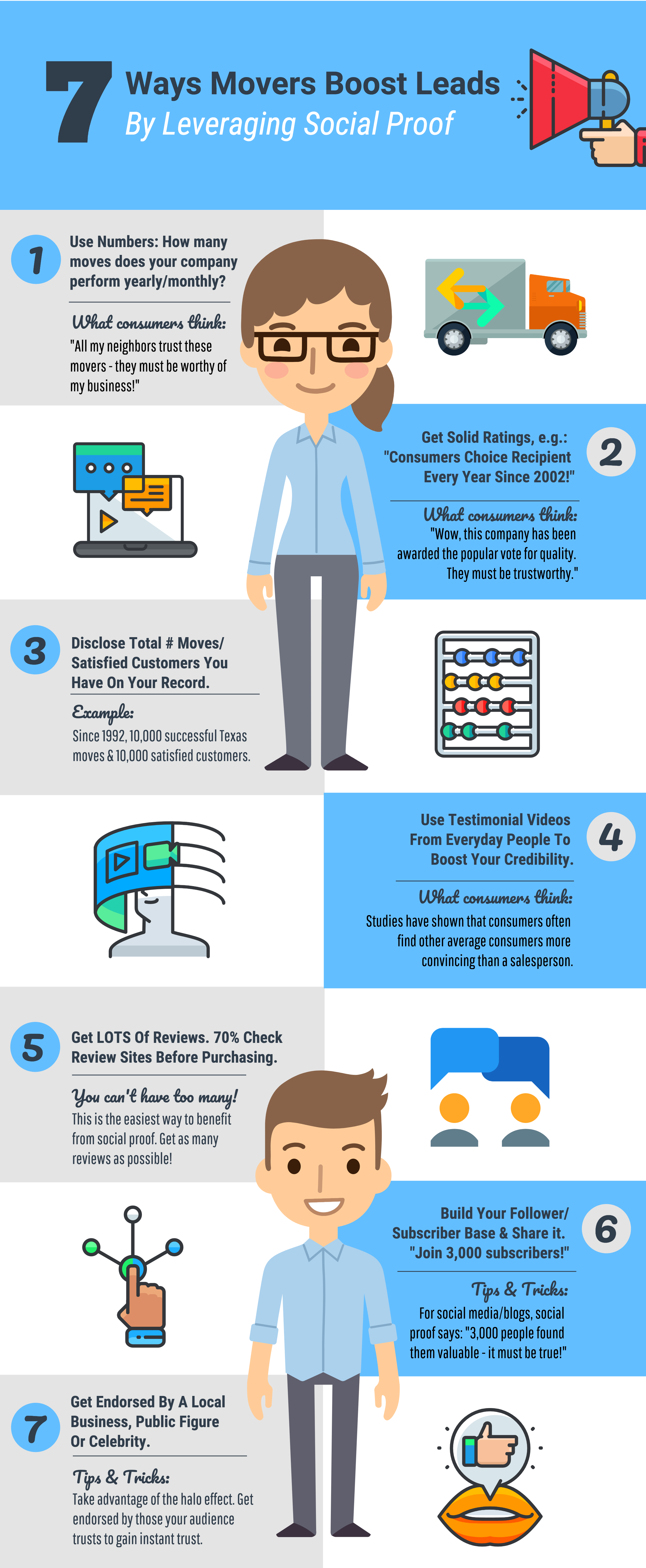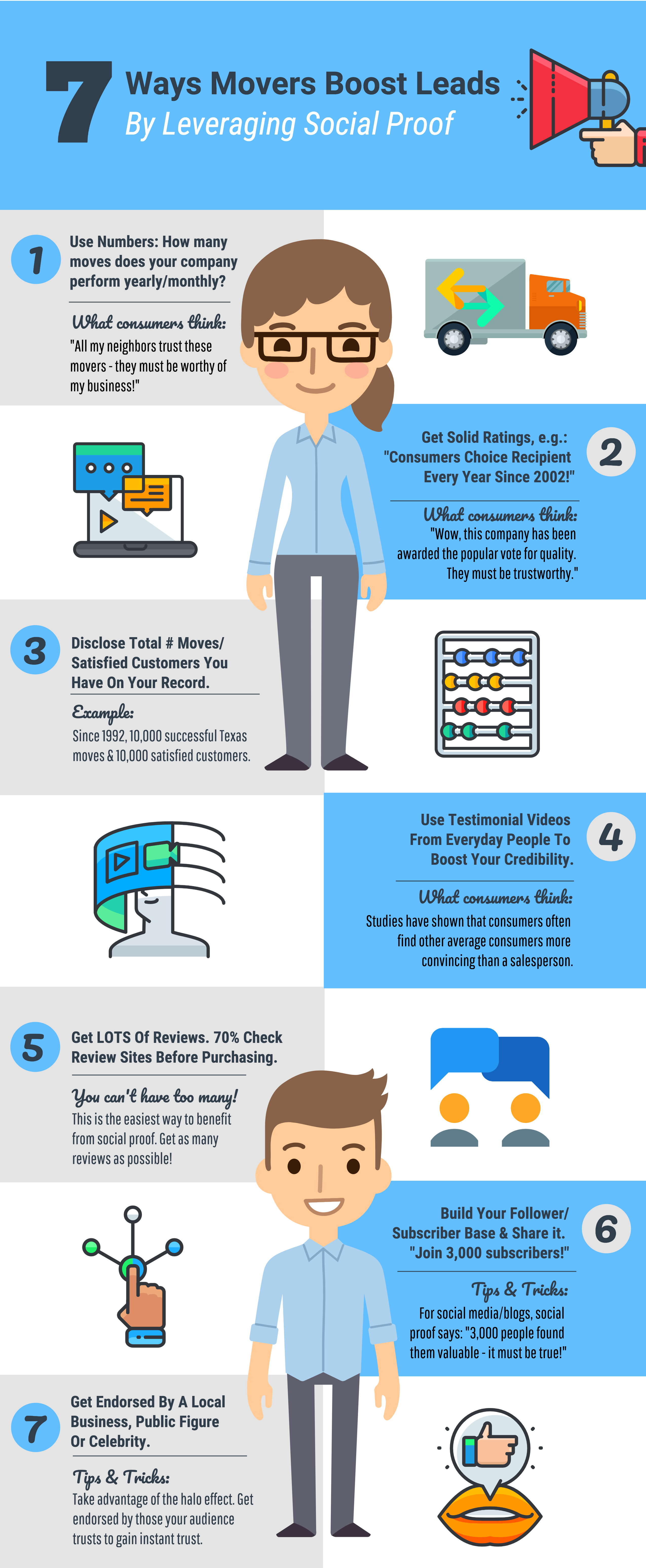 Have you ever held off on going to see the new big-budget Hollywood production until you read reviews and heard if your friends thought it was any good? Social proof is a persuasion technique where a person looks to perceived societal norms to determine whether or not a certain choice is the right one. You can use this psychological secret to get more moving leads. Here's how.
1. Number of Moves Performed
Tell your customers how many people have used your service per month/year. People love numbers – numbers are solid and compelling. So share them.

Example: We move over 3,000 Texans every year.
Clearly, all my neighbors trust this company – this company must deserve my business!
2. Get solid ratings and share them.
Examples: "Rated #1 local mover every year since 1998!" or "Consumer's Choice recipient every year for a decade."
There is a local business in my area that I have noticed makes great use of social proof. On the outside of their store front, they have prominently displayed: "Mitchell's Jewelry – Where Oklahomans Get Engaged!" As a consumer, my thought is, "Oh wow, that must be THE definitive place to get an engagement ring."
So, build a good reputation so you can honestly claim, "XYZ Movers – Oklahoma's Choice Movers".