So you're advertising your business using Google AdWords and wondering how to improve your campaign. You worked hard to get your ads up and running, your campaign is going along, and the base work is done. But you worry every now and then (or all the time!) whether your ads are good enough.
You want them to be the best they can be, but you also don't want to mess with the decent ads you already have running. What do you do? How can you improve your ad performance without interfering with the ads you already have running? To echo the old maxim, "Don't fix what ain't broke." Or should you?
Ben Franklin once wrote,
"Without continual growth and progress, such words as improvement, achievement, and success have no meaning."
Believe it or not, Franklin's wise words are integral to excellent AdWords management. Writing & testing new ads is extremely important for any healthy campaign. No ad is perfect, and neither is any campaign. Trying out new ideas is often the key to discovering your new best ad. Why settle for second best?
The good news is, testing new ads is fairly easy. It doesn't take a lot of time. And you can even try out new ads without pausing your old ads, run them for a while, and see which ads run better.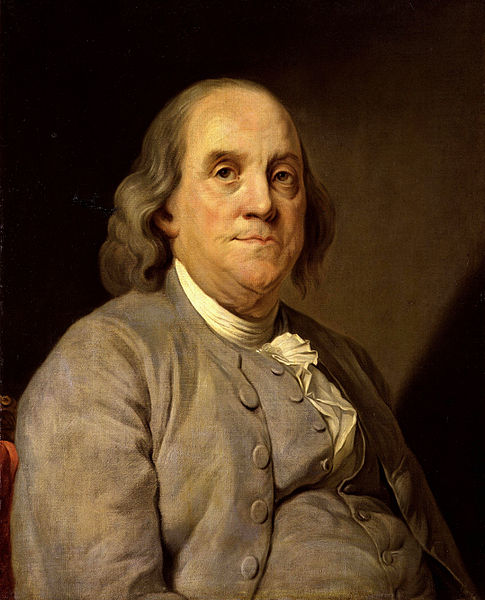 How To Test New Ads In AdWords
1. Open your campaign and click into your Ads tab.
2. You will see a list of all your ads. Sort them by either impressions or clicks to see which ads are doing the best. Which are your star ads in terms of high clickthrough and conversion rates?
3. Once you've found your top ads – the ones that are bringing you the most clicks and business – click into their ad groups to create new ads.
4. Select your best performing ad with the check box on the left. Copy & paste it.
5. Click into the new ad to edit it. Make sure the ad is paused while you edit it (click on the green dot on the left and click "pause"). Otherwise, the ad may be sent off for Google's approval before you are done editing it.
6. Now here's the key: change just ONE thing from the old ad. Think of it like a science experiment. The old ad, Ad A, acts as your control. If you change just one variable in the new ad, Ad B, you can compare & contrast the performances of ads A & B.  If you make too many changes to Ad B, you won't know what caused the new ad to perform better or worse than the original winning ad. 

For instance, you might just try out a different second headline, and keep the first headline as is. Or, you might only try out a different description. But if you were to try both of those in Ad B, and the ad flopped, you wouldn't know whether to blame the headline or the description.

This is why testing new ads is so simple. Literally just duplicate your best ad, change one thing, and you're good to go.
7. Yay! You have a new, potentially winning ad. Go back the left side and set its status as active to send it off to Google for approval.
8. Go back to your ads tab and find another quality ad to test. Repeat #1-7 for all your best ads.
9. Come back in a couple weeks to see how your ads are doing. Compare the old and new ads to determine which performed best. Pause whichever one has done worse to direct all the traffic in the ad group to your better ad.

Statistical significance is important when comparing the old and new ads. If the new ad has only been running for a day or two and has only gotten 12 impressions, it hasn't had enough views to determine its effectiveness. Usually the minimum number of impressions to judge an ad is 100 impressions. So, don't call an ad a loser until it has at least 100 impressions. Give it a chance to prove itself.

If your campaign is small, that may mean waiting a month. If your campaign is large, that may mean waiting just a day. It's all about impression volume.
10. Bravo! You now have a new best ad. You can apply the best ideas to your other ads and improve the productivity your entire campaign as a whole.  And then add a new test ad to your highest volume ad groups and run another experiment.
And there you go! Ten easy steps to create, test, and implement new ad copy into your campaign. You're ever improving. You're not settling for less than excellence. So your campaign and traffic will continue to improve. Look at you, making Franklin proud!
Similar Posts: