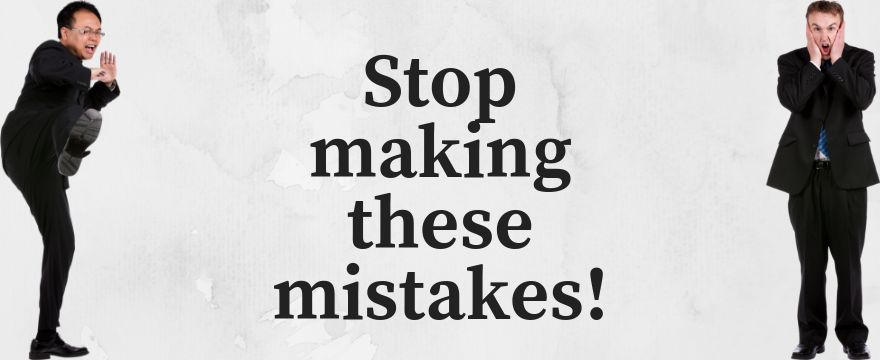 Mistakes happen.  And that's okay, we all make them.  But there's something especially off-putting and sad about making typical mistakes.  No one wants to make typical mistakes and fall into a stereotype, but that's what I see happen every month working with new injury lawyer clients.  These guys make the same mistakes over and over in Google Ads, and they're typical of the hard-charging, type A personalities that come along with being a very successful injury lawyer.  Here's to hoping this article will save some injury lawyers from themselves.
1. Relax about the number 1 position.
I get it.  There's a lot of ego in the injury lawyer world.  You broke out on your own.  Your name is literally the business name.  You are THE injury lawyer in your city and you want everyone in town to know it when they see your ad in the first position.  And on top of what you know intuitively about the top spot, you've also read some blogs about top spot clickthrough rate and quality of clicks.  And on and on you'll rant and rave about the top position.
And then they'll be me and my clients.  We'll be patiently sitting around like lions on the edge of an African field, ready to pounce and slaughter you little dumb, defenseless hyenas when the correct time comes. Trust me, I've managed thousands of Google Ads campaigns for hundreds and hundreds of clients around the globe,  and there is nothing magical about position 1.0.  All you injury lawyers who laser-in on the average position metric and want to see nothing but 1.0… you are absolutely shooting yourselves in the foot.  There is nothing sacred about the top spot.  If you don't earn the top spot, and simply try and buy it, you'll just be artificially inflating your costs and getting less clicks and leads than you could be overall.  And the smart advertisers will be sitting there in the sweet spot waiting for you to run out of budget.
Yes, like you I want you to get the most clicks and leads possible for the budget, and yes, the most clicks and leads will come from position 1.0.  But you can't simply buy your way to the top.  You've got to earn it.  When you artificially buy your way to position 1.0, you'll run out of patience and money.  But when you earn your way there, you'll dominate your competition and make millions of dollars in profits from that beautiful little position number 1.0.
Relax about the top spot early on.  Get the fundamentals right.  The volume will follow.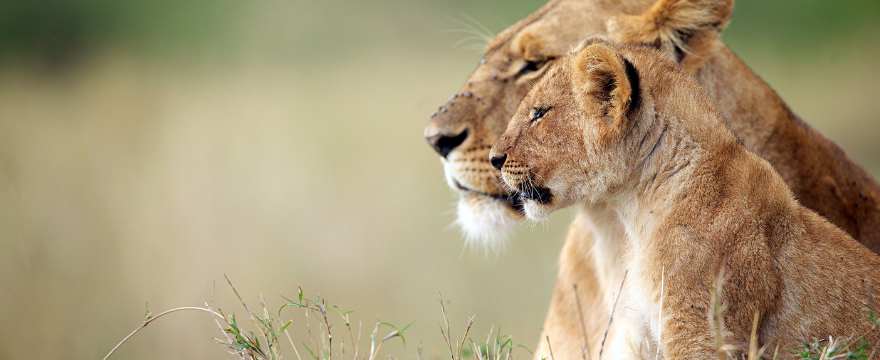 2. Stop worrying about the wrong data, and worry about this key growth factor in Google Ads.
Besides an initial over-focus on the average position column, many injury lawyers I know constantly focus on the wrong data in Google Ads and miss out on the number one growth factor that can get them six and seven figure cases for very cheap cost per clicks.
Injury lawyers in a Google Ads account are like us eaters at a Chinese buffet, we're overwhelmed with the options, but it sure doesn't stop us from digging in and checking everything out.  Man, you injury lawyers love to look at the wrong stuff!  Similar to over-focusing on position, I know injury lawyers who go ham over clickthrough rate, impression share, the random bad search term that sneaks through, and many other important, but not critical pieces of data.
The only thing that truly matters is getting conversions (cases) and the cost per conversion (cost per case).  Everything else is secondary.  And when you zoom in on these important, but ultimately secondary data columns, like clickthrough rate and impression share, you're taking your mind away from the goal… how do I get more cases and a lower cost per case?
And now I'll let you in on a very important secret I know about injury lawyer PPC campaigns.  Good leads turn into cases, you get good leads from good searches, and good searches, like car accident lawyer, are very competitive and expensive.  They're not prohibitively expensive, as you can still get a good cost per case from those most-popular injury lawyer searches, but what about when you want to get more cases and lower you average cost per case from Google Ads?
One way to do this is to show up on great, case-producing searches that other lawyers aren't showing up on.  The last part of that sentence is the key phrase, "what other lawyers aren't showing up on."  When other lawyers are not advertising on a keyword, it means that keyword is going to be much cheaper than the common sense, popular keywords like "car accident lawyer."
You may be thinking, oh great, I'll just target long tail keywords and lower my cost per click.  But nope, it's not that easy.  You can target a long tail keyword like "injury lawyers for people hurt at the store."  And you make think yes, I'll get cheap clicks from this long tail search.  But nope, other injury lawyers targeting "injury lawyers" phrase match or +injury +lawyers broad match modified will still be eligible to show up on a search like that, and their bids will cause your CPC to be higher than if you were the only advertiser showing.
So it's not easy, but there are keywords and searches out there that don't trigger the traditional "injury lawyer" or "car accident attorney" keywords, and thus will get you clicks from a great, case-producing search that doesn't cost that much money because of the lack of competition and the resulting lower cost per click.
For example, when I just did the search "facial dog bite settlement" no injury lawyer ads showed up.  But this would be a search you could get a cheap cost per click on and potentially a new client from.  Someone doing that search is likely to have been involved in a dog bite accident and is trying to figure out their options are.  That's an example of a good, possibly-case-producing search that not many other advertisers would target because it doesn't get triggered by a common injury lawyer kind of keyword.  I've got hundreds of these in my accounts.  And they do lead to more cases and a lower cost per case.
THAT is how you get more clicks and cases and lower your cost per case.  When you're not busy screaming at everyone about the clickthrough rate being 2.8% instead of 3%, or impression share being 91% instead of 100%, you can actually think and maneuver and figure out ways to get more cases.
3. Stop neglecting your intake situation.
I've said it before, and I'll say it again.  Intake staff can make or break your Google Ads campaign.  I'll never stop preaching this.  I'll be on my death bed, in hopefully many decades, telling the nurses "it's all about intake!"
All I can do as the Google Ads manager is two things; one, show up on the right searches that can actually produce new cases, and two, get as many clicks and leads from those great searches as possible.  That's all I can do.  Once I get you the call or lead form submission from those quality searches, the ball moves to your intake staff.  It's up to them to close those calls.  They need to answer every call, be master salesmen and saleswomen, be personable and friendly but have a killer instinct for signing up the client, and on and on.  I get you the calls and leads, your intake staff takes over from there.  And your intake staff better be highly-skilled.
There's a lot of ways to screw up an injury lawyer campaign, but none is more common or fatal than having bad intake.  It can absolutely ruin everything.
When you have a great Google Ads manager, like me, who knows the ins and outs of both the Google Ads game and the injury law game, you should let us run free and work our magic.  We've got it.  And we'll prove that with great search terms and click volume.  Your focus instead, should be on your intake.  You should be striving to make your intake team the best in the country.  The higher their close rate is, the more aggressive we can bid in the Google Ads campaigns, and that means we can get you more cases and keep the cost per case at a profitable level.
The most common mistake I see injury lawyers make is not taking the intake side of things seriously enough.  It's everything.
4. Not running on nights and weekends.
Many injury lawyers I know just advertise during the work day.  And that's fine.  That's when the vast majority of the search activity takes place, that's when the intake staff is at work and ready to handle leads, and I get it, that's the way business was conducted for the last 200 years.  But we now live in a 24/7 mobile world of never-ending searches and business activity.  In the world of mobile and social, commerce never sleeps.
So you shouldn't just limit your ad schedule to working hours.  You should be running your ads 24/7 and you should be there when someone searches for an injury lawyer late at night, overnight, or on the weekends.
If you have an answering service that can take the calls, that's great.  If not, be sure to point your ads to pages that include big lead forms with great calls to action to get the users' lead information so you can contact them when your firm is open the next morning.
The search volume on nights and weekends will be much lower than the search volume during the day during the work week, and to a significant degree.  But there are still injury lawyer searches that happen at night and on the weekends and you want to be there for them.  The clicks are generally cheaper during these off hours, and the injury lawyer game is all about getting the big lick, the seven figure case, that can make a career.  And the more leads you get, the better chances you have of getting that career-making big lick.
5.  Just start.
A final, typical mistake I see from injury lawyers is that they obsess over the planning stage of a Google Ads campaign, and they seriously delay the launch.  They want to know what their budget should be down to the penny, how many clicks can they get, how much will the cost per click be, how much are their competitors spending, how big is the market, and on and on and on and on it goes.
The thing about Google Ads is that there's only so much you can know before you actually start running ads.  You can kind of predict the range of the cost per click.  You can kind of estimate how big the budget should be.  But there are tons of factors in play like quality scores, the ramp up period, your location, the competition, and tons of other stuff.  It's really hard to predict things with Google Ads.
However, once you actually start running ads and gathering data, the opposite situation takes place, it actually becomes very easy to get data and start making estimates and budgets and all that.  And there's no real downside to just starting.  You can control your daily budget completely and move it up or down anytime.  And you can also pause or unpause your ads anytime.  So there's no downside to starting.  The main thing is that you just actually start!  Stop wasting time on predictions and estimates that aren't actually doable and don't really matter, and just start running ads, gathering data, and then you can predict and estimate all you want.  Real Google Ads winners start, even if it's with a small amount of spend initially.  The key thing is to actually get started.
I'm changing lives out here and making my clients fortunes.  Contact me here if you'd like to talk about advertising your law firm on Google Ads.
Similar Posts: