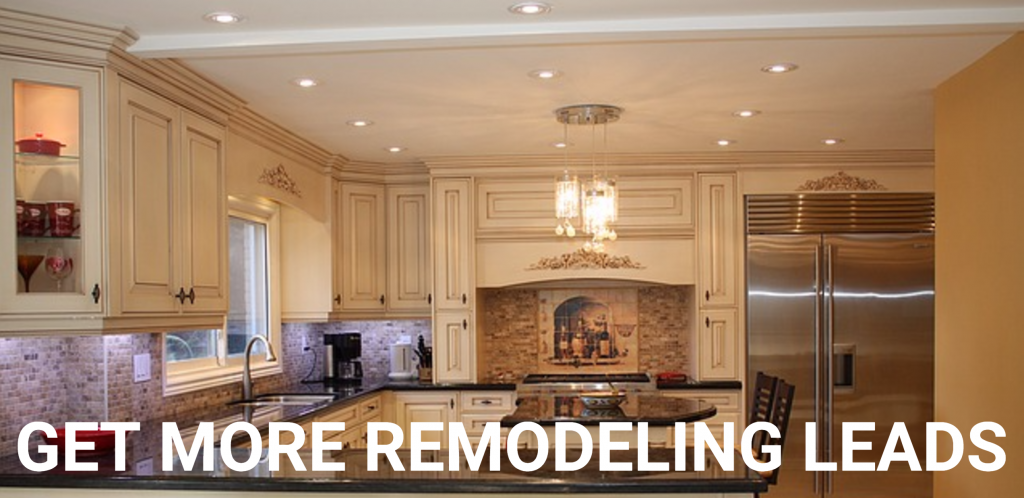 Why is it important for you to get remodeling leads for your business? Leads matter because leads are the oxygen for your business's survival. Survival means getting revenue. Revenue means getting customers. And getting customers means finding leads. Thus, getting leads is absolutely vital.
Fortunately, there are many different avenues for finding the quality remodeling leads you want. I've compiled some of the best methods for you here. These strategies are proven to bring in leads day in, day out.
1. Google Adwords
The great thing about Google AdWords is that you only pay to advertise when someone actually clicks on your ad. It's called pay-per-click (PPC) advertising. So you pay when, and only when, you get a click on your ad from a potential customer. So, done well, an AdWords campaign can be THE key to success for your business.
Google AdWords will help you target the exact demographics and locations you want to target. In fact, you can even set your ads to run during your business hours exclusively, so that you don't miss calls from ads and waste budget.
Across the board, Google is the most effective way to get more remodeling leads.
2. Google AdWords Keyword Planner
Once you have an AdWords account, you have access to the Keyword Planner, which shows you exactly which Google searches for remodeling service are most popular. This resource can be a wealth of knowledge to find exactly what search terms to target in order to maximize your leads.
For instance, in the United States, the term "remodeling" gets searched 27,100 times every month, and "remodeling company" gets 1,900 monthly searches. "Remodeling contractors" gets 4,400 searches per month. That's thousands of potential new leads and customers you could be reaching. With the Keyword Planner, you can set it to the narrow or wide area you want to target, say Chicago, or Illinois, or the United States, and from there get exact traffic estimates for all the most-searched and relevant keywords in your area for your remodeling services.
Once you have found the best keywords for your business, you can easily add them to your AdWords account. As your ads begin showing up on the most relevant Google searches, your leads will significantly increase.
3. Google My Business
Google My Business is another wonderful way to get leads. This is the system that generates your business profile when someone searches for your brand at the top of the search results in Google to the right of the search results. It includes your business logo, a short description, photos of your business, reviews, your hours and your contact information.
Setting up one of these profiles means that when people search your business name in Google, your business will most likely be prominently displayed at the top-right of the page, instead of getting drowned out by other business' ads. Getting seen means getting leads, and Google My Business will help you get seen.
4. Shop Local Websites
Another great resource for getting leads are shop local websites. These websites cater to customers who want to support local businesses. These folks want to support their local economy so they go to their local shop local website and search for the particular service they need. So when you list your business on the site, you will get enthusiastic customers.
The way it works is that you list your business on the website in exchange for a fee. Then as new customers find you, the site sends you new leads. This is a unique way for people who are more likely to support smaller, locally owned businesses to find you. This in turn makes them more likely to become a lead for your company. Every lead counts.
5. Start A Blog
Blogging, also known as content marketing, is a wonderful way to invest in your website and create more long-term leads. Here's how it works. Your business writes and publishes free content, i.e. tips and tricks on how to remodel a kitchen. A large percentage of the people who read that blog post will appreciate the free advice and move on. But a good number will realize, "Wow, this company really knows what they're talking about. I think I'll trust my remodeling job to them."
Filling your website with consistent, strong content also improves your SEO (search engine optimization). The more relevant content your website has, the more highly Google rates your company and the more likely your business is to show up higher in Google's organic search listings.
6. Start A Podcast or Youtube Channel
Starting a podcast is a wonderfully personal way for potential customers to connect with your company. For your customers, a podcast bridges the gap between a nice-looking website and the actual people who run it. With that personal connection, people are more likely to become the leads you want.
The marketing agency Infinitus explains the benefits of their podcast in Entrepreneur magazine. "Producing a podcast has been an extraordinary way to 'walk our talk' and attract new clients. We aren't just telling our clients to provide value and produce content online—we do it ourselves," explains Kaye Putnam from Infinitus. "Audio content is extremely personal. People get to know our style, values, and personalities by listening to the podcast, which shortens the sales process."
And the same goes for a YouTube channel.  There might not be an industry that can benefit more from YouTube than contractors and remodelers.  Show people you know what you're talking about.  Show people your great work.  Show people why they should hire you.  The remodeling business is a very see it to believe it, visual industry.  And YouTube is a great platform to show your work, show your expertise, and grow your brand.
You won't be able to measure the results right away, but starting and consistently growing a podcast and a YouTube channel will bring you more remodeling leads than you could ever imagine.  These two strategies are very long-term strategies, but isn't the goal to be in business for the long term?
7. Thumbtack
Thumbtack is an excellent resource. According to their website, "Thumbtack helps you find new customers and grow your business. The process is simple. Customers tell us about their needs and we send you the details of their requests (for free). If it looks like a fit, you respond with a custom quote and work out details with the customer."
Not only that, but your remodeling company is charged a small fee only when you send a quote. So you don't have to spend any money unless you get a lead.
So it's a great way to get in front of customers and generate leads. Thumbtack provides a consistent flow of leads, and it's a great resource that every remodeling company should be taking advantage of.
In The End
Getting consistent remodeling leads doesn't have to be intimidating. In fact, I hope this article has shown you just how straightforward it can be! With these strategies, you can boost your traffic and get the leads your business needs to succeed.
Similar Posts: