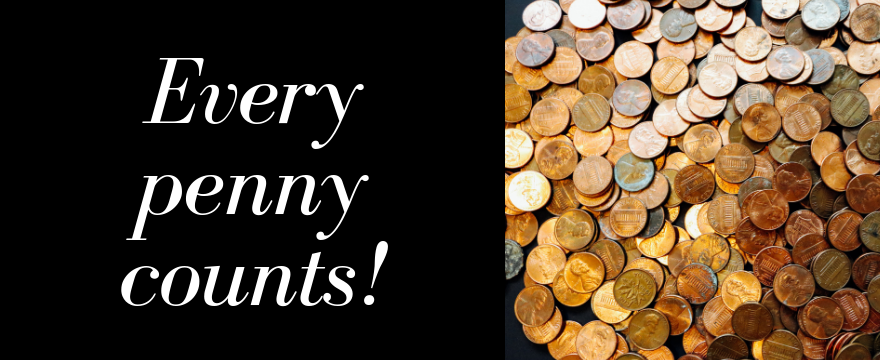 Injury lawyer clicks are very expensive.  The payoff from getting a personal injury client is can be very large, that high payoff potential drives up the competition, and lots of competition means high cost per clicks on Google Ads.  It gets very expensive to show up near the top of Google on personal injury lawyer searches.
Because the cost per click is so high, you have to make every penny count.  To profitably run a personal injury Google Ads campaign, you can't waste any spend.  Yet tens of thousands of injury lawyer ad spend is wasted every day on PPC. How do I know? Because of search terms.  Keywords are what you target, search terms are what you get.  Search terms are what people actually typed into Google when they saw and clicked on your ad.  And search terms are everything.  For more on the difference between search terms and keywords, read this.
I've seen a lot of injury lawyer campaign search terms, and it's ugly out there.  Whenever a new client starts working with us, we audit their old search terms report for both keyword ideas and also negative keyword ideas.  Negative keywords help you block searches you don't want to show up on.  Google writes that "Negative keywords let you exclude search terms from your campaigns and help you focus on only the keywords that matter to your customers."
For example, an injury lawyer could target a great keyword like "car accident lawyer," but then end up paying $200 for a click on the horrible search car accident lawyer for property damage.  That search makes me cringe.  No injury lawyer would want to pay $200 to get a click from a search about property damage, as that search is a sign that the search user is not injured and has a worthless case about property damage.  So what should lawyers do to avoid bad-case searches like that?  They should add the word property as a negative keyword.  That way they'll block their ads from showing on any search about property damage.
Let's look at another example.  Consider the keyword "injury attorney."  Great keyword.  Mostly likely someone searching for "injury attorney" has some potential to become a good lead.  But that phrase match keyword that you'll definitely want to target, injury attorney, can lead to you showing up on the search personal injury attorney advertising.  Cringe!  When I just Googled that search, personal injury attorney advertising, I saw 3 local personal injury law firms showing up on that search! Cringe cringe cringe! Clearly someone's account manager is not doing their job.  They should have the word advertising as a negative keyword in order to block their ads from ever showing up on any advertising-related search.
Injury lawyer clicks can cost hundreds of dollars an average, and you don't want to be wasting any money in such an expensive field.  Optimized Google Ads campaigns should have hundreds, or even thousands, of negative keywords, and you should be continually reviewing your search terms reports and adding new negative keywords.
All injury lawyers care about when it comes to lead generation is the cost per case.  And an expert-level use of negative keywords can help get the Google Ads cost per case down to an extremely profitable level.
Similar Posts: